Ere the Sun Rises (October 2017)
When October 2017 came around I was really keen on intentionally making a daily ink drawing as part of Jake Parker's now famous #inktober month-long challenge. In order to keep myself invested in it, I decided to write a short story that I could tell in roughly 31 panels. The result is "Ere the Sun Rises", a semi-spooky, semi-funny, Halloween and bicycle-inspired story that I originally published one panel at a time, each day, on Instagram. At the culmination of the project, I wrote this address to anyone who'd been following along:
"I want to thank everyone for reading who did. I also want to say a few things. In light of recent events in New York*, I started to feel a bit slimey, like I was in the wrong, and exploiting the trauma of people who've been affected by motorist -> bicyclist violence to tell a story for personal gain. If people out there do feel that way, I'm sorry, and I encourage you to call me out on it! People should know. Mostly, I wanted to tell a story that was uplifting, albeit fantastical and unbelievable--a story about the underdogs, people who risk death and injury just because the way they "go" is different from the norm. I wanted that story to reflect that there is a long history of oft-forgotten dead. That the white bikes locked around town all have lives attached to them, lives taken and lives disrupted. I just wanted to imagine those lives lost not as truly gone, nor even as martyrs, but as a force that was potent and had to still be reckoned with. And lastly, I wish everyone safe travels however you go. Look out for cars, they don't look out for you. And mostly, look out for each other."
*The recent events in New York is a reference to a terrorist attack which had recently happened in which a motorist ran down and killed several people on bikes.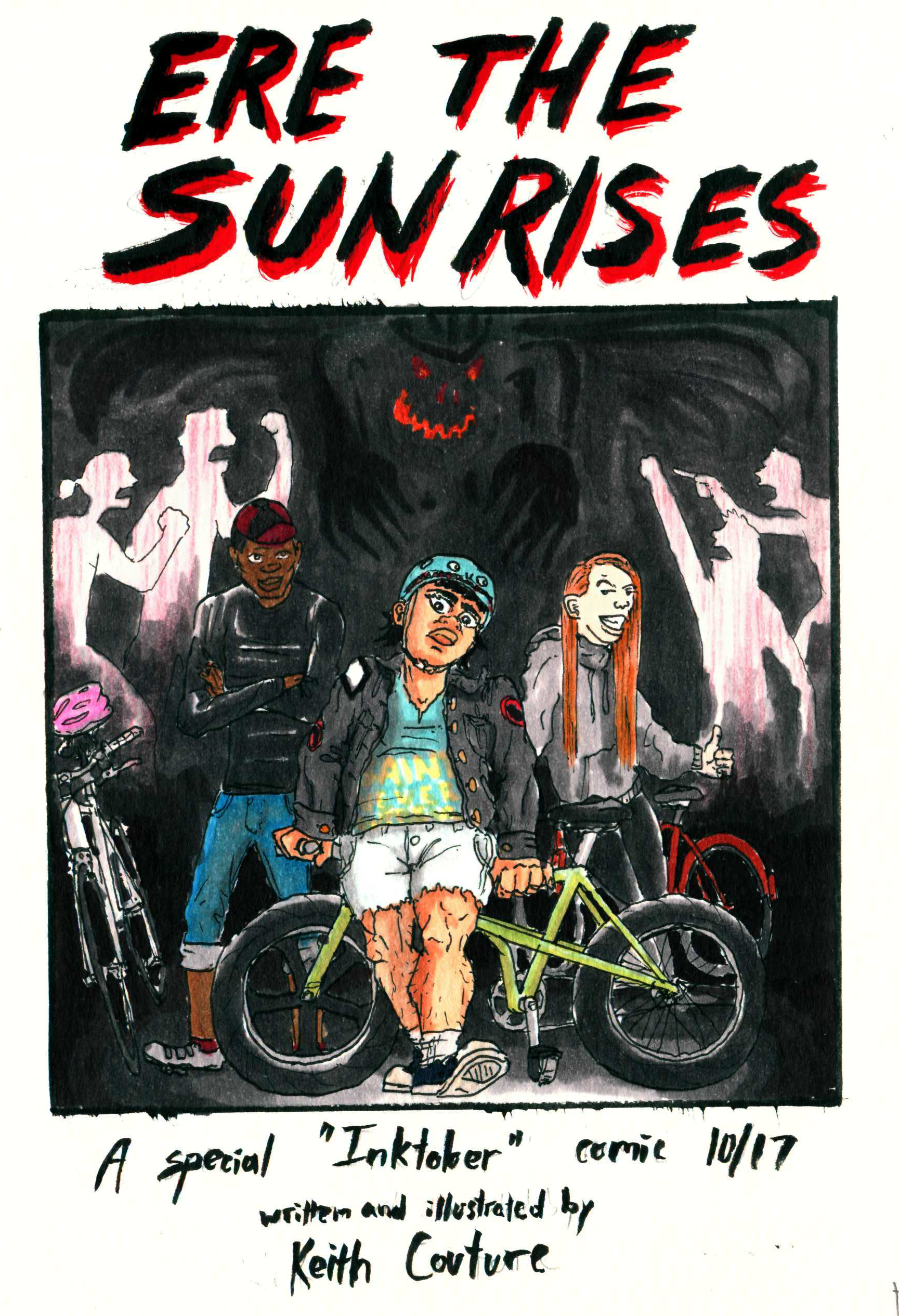 The Adventures of Old Keith (in the future) 2015-2016
My first ever comic strip that I committed to regularly for an extended story. I wrote and drew about 4-5 panels a week for 35 weeks or so.